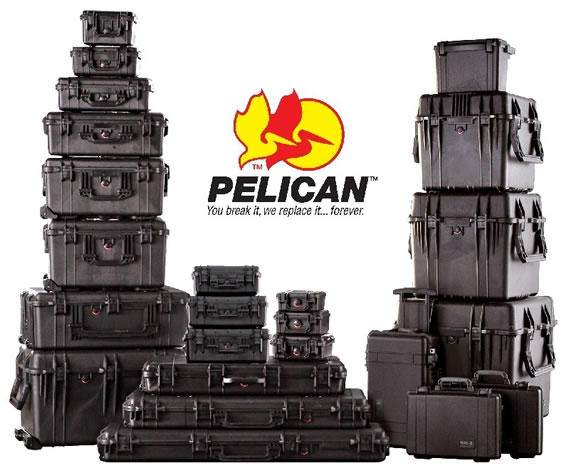 Heavy Duty Cases
Pelican Protector Case
Since 1976 the answer has been the Pelican™ Protector Case. These cases are designed rugged, and travel the harshest environments on earth. Against the extreme cold of the arctic or the heat of battle, Pelican Cases have survived.
Combine the Pelican Protector with our custom PRO-Inserts to keep your items safe and secure.
Features:
Water Resistant

Crush Proof

Purge Valve

O Ring Seal

Rubber Handles

Stainless Steel Hardware
Keeping your equipment dry, dust free and ready for use.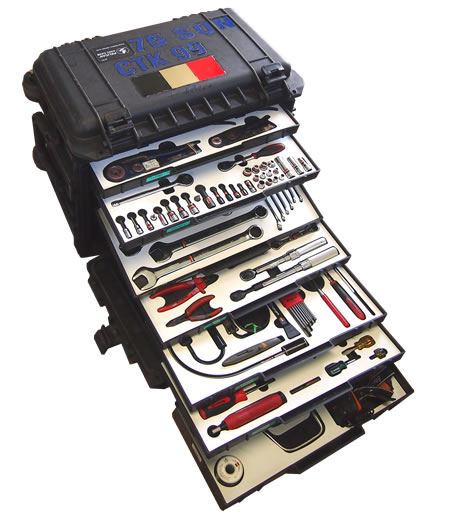 At Caseline we offer our PRO-Inserts, which are a high quality custom made foam insert. Manufactured in-house, our inserts can be designed for every Pelican Protector Case shape and size.
Case

Internal
Dimensions
(mm)

External
Dimensions
(mm)

Base+Lid (mm)

Weight
with
Foam (kg)
Weight without
Foam (kg)

Wheels

Extendable Handle

Price
with Foam
(Inc-GST)
Price
without
Foam
(Inc-GST)

1120

184x121x78

206x167x90

49+18

0.56

0.53

N

N

$85.00
$70.00

1150

208x144x92

232x192x110

37+18

0.9

0.8

N

N

$90.00
$80.00

1170

268x153x80

296x212x96

53+27

0.95

0.89

N

N

$115.00
$105.00

1200

235x181x105

270x246x124

74+30

1.3

1.2

N

N

$125.00
$105.00

1300

251x178x155

270x246x174

125+30

1.6

1.4

N

N

$150.00
$125.00

1400

300x225x132

339x295x152

102+30

2

1.8

N

N

$230.00
$190.00

1430

344x146x297

430x244x341

246+51

2.95

2.54

N

N

$250.00
$215.00

1440

434x190x406

500x305x457

355+51

7.48

6.58

Y

Y

$485.00
$415.00

1450

371x258x152

406x330x174

108+44

2.9

2.5

N

N

$285.00
$250.00

1460

471x252x277

529x323x324

153+125

5.66

3.97

N

N

$465.00
$385.00

1470

397x265x95

424x332x111

61+37

2.5

1.94

N

N

$330.00
$310.00

1490

451x289x105

504x354x119

67+38

2.95

2.48

N

N

$395.00
$365.00

1495

479x333x97

549x438x124

68+28

3.8

3.28

N

N

$440.00
$400.00

1500

425x284x155

470x357x176

109+46

3.2

2.9

N

N

$335.00
$295.00

1510

501x279x193

559x351x229

147+45

6.17

5.44

Y

Y

$480.00
$405.00

1520

454x324x171

485x392x192

125+45

4.24

3.76

N

N

$370.00
$320.00

1550

468x355x193

524x428x206

149+44

5.4

4.8

N

N

$415.00
$350.00

1560

517x392x229

560x445x265

178+51

9.07

7.71

Y

Y

$490.00
$445.00

1600

544x419x200

616x493x220

155+44

6.4

5.9

N

N

$490.00
$410.00

1610

550x422x268

627x497x303

218+52

10.2

9.07

Y

Y

$630.00
$540.00

1620

543x414x319

630x492x352

267+51

11.8

11.1

Y

Y

$690.00
$585.00

1630

703x533x394

794x615x444

308+83

16.33

14.06

Y

Y

$1025.00
$890.00

1640

602x609x353

691x698x414

302+51

17.24

15.42

Y

Y

$820.00
$745.00

1650

724x441x267

781x520x295

224+46

16.1

13.2

Y

Y

$725.00
$620.00

1670

714x419x233
788x493x284
188+46
11.8
10.4
Y
Y
$805.00
$690.00

1660

715x501x447

800x581x482

359+89

19.1

15.5

Y

Y

$1000.00
$915.00

1690

762x635x406

847x722x463

308+73

19.5

15.42

Y

Y
$1185.00
$1070.00

1700

908x343x133

968x406x155

89+44

7.7

7.3

Y

N

$580.00
$520.00

1720

1066x343x133

1127x406x155

89+44

8.6

7.6

Y

N

$645.00
$565.00

1730

863x609x317

952x689x365

254+63

17.24

13.61

Y

N

$1105.00
$970.00

1740

1041x328x308
1122x409x356
243+65
12.2
10
Y
N
$960.00
$830.00

1750

1283x343x133
1346x406x155
89+44
11.6
10.7
Y
N
$685.00
$595.00

1770

1386x396x219
1458x469x285
171+48
16.3
13.2
Y
N
$1355.00
$1215.00

1780

1044x547x378
1140x643x419
185+193
22.2
17.4
Y
N
$1385.00
$1245.00

0340

457x457x457
521x521x489
343+114
13.5
10.9
Y
N
$860.00
$765.00

0350

508x508x508
572x570x540
381+127
14.5
11.8
O
N
$885.00
$815.00

0370

610x610x610
673x673x641
483+127
18.6
145.5
O
N
$1060.00
$975.00

0500

888x469x641
1015x596x728
584+57
26.6
22.7
O
N
$2330.00
$2060.00

0550

1208x611x449
1297x700x579
368+81
43.1
35.9
O
N
$2430.00
$2190.00