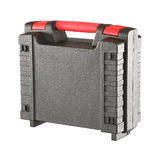 Large Presentation Cases
HEAVY
A modern and powerful design distinguishes the HEAVY as a functional and extremely reliable transport case. Due to the unique double-wall construction, the plastic case is provided with maximum stability. You can combine the HEAVY with one of our custom PRO-Inserts to keep your items safe and secure.
Features:
Double walls for maximum strength stability

Rubber handle for comfortable handling

Fitted feet on base to allow safe stacking

Available with our custom PRO-Inserts.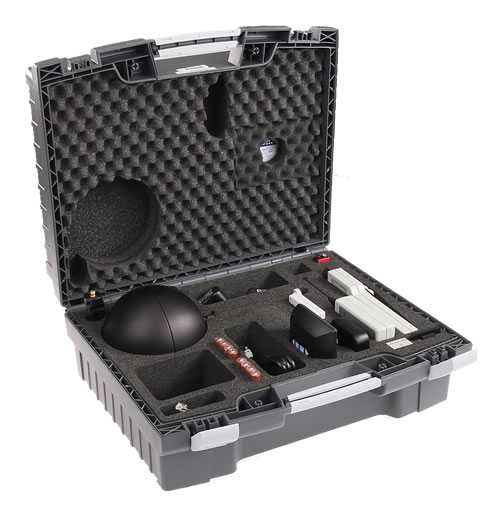 At Caseline we offer our PRO-Inserts, which are a high quality custom made foam insert. Manufactured in-house, our inserts can be designed for every HEAVY Case shape and size.
| | | | | | |
| --- | --- | --- | --- | --- | --- |
| Case | Internal Dimensions (mm) | External Dimensions (mm) | Base+Lid (mm) | Weight (kg) | Price |
| H4001 | 280 x 200 x 70 | 300 x 275 x 82 | 35 + 35 | 0.77 | $85.00 |
| H4002 | 280 x 200 x 100 | 300 x 275 x 110 | 65 + 35 | 0.88 | $90.00 |
| H4003 | 280 x 200 x 130 | 300 x 275 x 140 | 65 + 65 | 1.00 | $95.00 |
| H4010 | 370 x 240 x 90 | 390 x 310 x 102 | 45 + 45 | 1.16 | $108.00 |
| H4012 | 370 x 240 x 135 | 390 x 310 x 147 | 90 + 45 | 1.34 | $120.00 |
| H4014 | 370 x 240 x 180 | 390 x 310 x 192 | 90 + 90 | 1.53 | $128.00 |
| H4028 | 470 x 325 x 110 | 500 x 420 x 125 | 55 + 55 | 2.36 | $177.00 |
| H4032 | 470 x 325 x 160 | 500 x 420 x 175 | 105 + 55 | 2.70 | $184.00 |
| H4036 | 470 x 325 x 210 | 500 x 420 x 225 | 105 + 105 | 3.04 | $199.00 |
| H4040 | 540 x 380 x 130 | 575 x 470 x 145 | 65 + 65 | 3.10 | $246.00 |
| H4044 | 540 x 380 x 190 | 575 x 470 x 205 | 125 + 65 | 3.50 | $263.00 |
| H4048 | 540 x 380 x 250 | 575 x 470 x 270 | 125 + 125 | 3.95 | $279.00 |