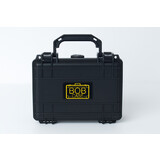 Heavy Duty Presentation Cases
BOB Case
The BOB Case is an economical water resistant option that is great for small to medium jobs where protection is vital whilst in transit or storage. Combine the BOB Case with one of our custom PRO-Inserts and you will find that this case will become an investment that will last you for years to come.
BOB Cases present a great budget alternative for industrial hard cases.
Features:
Water Resistant

Crush Proof

Dust Proof

Purge Valve

O Ring Seal

Larger models come with wheels and a retractable handle.

Available with our custom PRO-Inserts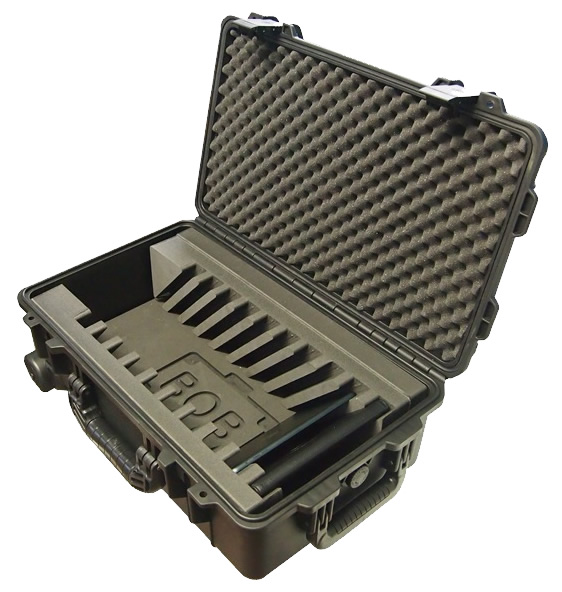 At Caseline we offer our PRO-Inserts, which are a high quality custom made foam insert. Manufactured in-house, our inserts can be designed for every BOB Case shape and size.
| | | | | | | | |
| --- | --- | --- | --- | --- | --- | --- | --- |
| Case | Internal Dimensions (mm) | External Dimensions (mm) | Base+Lid (mm) | Weight with Foam (kg) | Wheels | Extendable handle | Price Inc GST |
| B1812 | 185 x 120 x 75 | 210 x 167 x 90 | 65+10 | 0.63 | N | N | $49.00 |
| B2110 | 210 x 109 x 60 | 235 x 135 x 67 | 38+22 | 0.32 | N | N | $39.00 |
| B3022 | 295 x 215 x 103 | 330 x 280 x 120 | 75+28 | 1.80 | N | N | $68.00 |
| B3932 | 395 x 320 x 143 | 430 x 380 x 154 | 111+32 | 2.87 | N | N | $110.00 |
| B4835 | 480 x 355 x 180 | 515 x 415 x 197 | 101+79 | 4.10 | N | N | $133.00 |
| B5129 | 510 x 290 x 180 | 530 x 355 x 225 | 131+49 | 4.74 | Y | Y | $206.00 |
| B5130 | 510 x 290 x 240 | 530 x 355 x 290 | 192x48 | 5.10 | Y | Y | $254.00 |
| B4435 | 440 x 345 x 180 | 475 x 390 x 200 | 123+57 | 4.68 | Y | Y | $200.00 |
| B11342 | 1066 x 368 x 136 | 1133 x 422 x 155 | 90+46 | 8.60 | Y | N | $301.00 |
| B12733 | 1270 x 335 x 138 | 1346 x 394 x 165 | 90+48 | 10.3 | Y | N | $338.00 |