Large Presentation Cases
HEAVY Case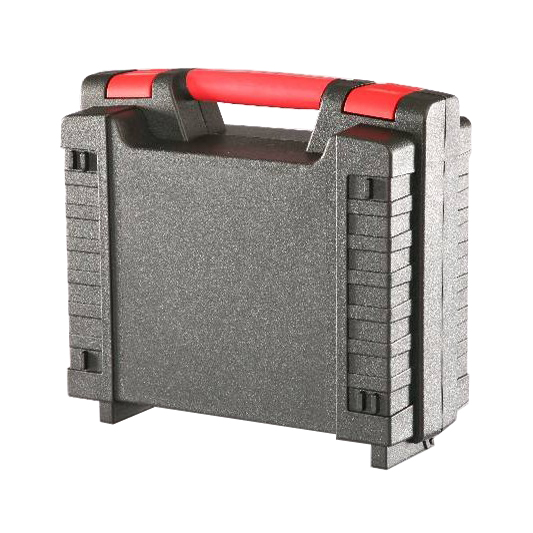 The HEAVY case is constructed using three manufacturing techniques, injection moulding, blow moulding and deep-drawing. It is the only one of its kind on the market.
Double walls for maximum strength stability
Rubber handle for comfortable handling
Fitted feet on base to allow safe stacking
Very good price-performance ratio
The HEAVY is available in 12 different sizes with or without custom foam inserts and Branding.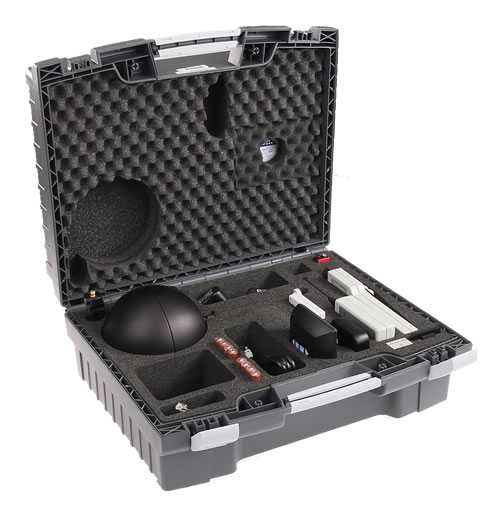 At Caseline we are able to offer high quality custom Pro-Inserts. Manufactured in-house our inserts can be designed for every HEAVY Case shape and size.
We use state of the art NC routing machines to custom cut foam cavities to accommodate your product and ensure maximum protection. These can be coupled with a screen printable polypropylene plastic top to order and display your items to your requirements.
Offering a range of foam and plastic top colours further extends the customisation service we can provide.
| | | | | | |
| --- | --- | --- | --- | --- | --- |
| Case | Internal Dimensions (mm) | External Dimensions (mm) | Base+Lid (mm) | Weight (kg) | Price |
| H4001 | 280 x 200 x 70 | 300 x 275 x 82 | 35 + 35 | 0.77 | $72.30 |
| H4002 | 280 x 200 x 100 | 300 x 275 x 110 | 65 + 35 | 0.88 | $76.40 |
| H4003 | 280 x 200 x 130 | 300 x 275 x 140 | 65 + 65 | 1.00 | $80.90 |
| H4010 | 370 x 240 x 90 | 390 x 310 x 102 | 45 + 45 | 1.16 | $92.80 |
| H4012 | 370 x 240 x 135 | 390 x 310 x 147 | 90 + 45 | 1.34 | $102.00 |
| H4014 | 370 x 240 x 180 | 390 x 310 x 192 | 90 + 90 | 1.53 | $109.70 |
| H4028 | 470 x 325 x 110 | 500 x 420 x 125 | 55 + 55 | 2.36 | $152.10 |
| H4032 | 470 x 325 x 160 | 500 x 420 x 175 | 105 + 55 | 2.70 | $159.00 |
| H4036 | 470 x 325 x 210 | 500 x 420 x 225 | 105 + 105 | 3.04 | $171.70 |
| H4040 | 540 x 380 x 130 | 575 x 470 x 145 | 65 + 65 | 3.10 | $212.40 |
| H4044 | 540 x 380 x 190 | 575 x 470 x 205 | 125 + 65 | 3.50 | $226.70 |
| H4048 | 540 x 380 x 250 | 575 x 470 x 270 | 125 + 125 | 3.95 | $241.20 |